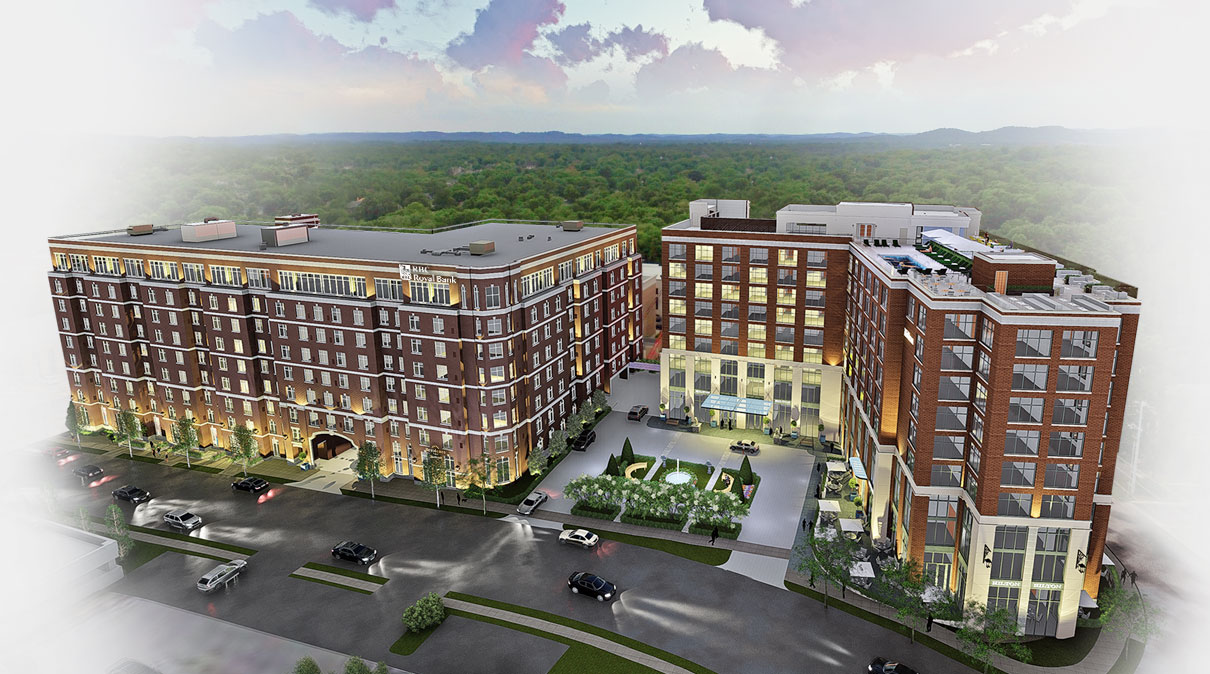 Presentation for RBC Royal Bank
An Upscale Mixed-Use Development
The 10-Story Hilton Green Hills is an upscale hotel customized to the affluent heritage and exclusivity of Green Hills and Belle Meade.  It includes a unique and elegant 10th floor Sky Bar with spectacular views over Green Hills and of the downtown skyline.  The hotel will be a center for upscale social and cultural events for the region.
A Unique and Exclusive Building
The 30,000 sf luxury Class A office space on the 9th floor of the mixed-Use building is exclusive, as it is the only high-rise office space in the Green Hills area and has almost a full 360 degrees of spectacular views over the the Green Hills and Belle Meade area. Additionally, it has a 9,000 sf open air office terrace with vast unobstructed views.
Highly Visible and Prominently Located
The 9th Floor Class A office level utilizes spectacular exterior lighting, allowing it to appear to 'float' elegantly and be highly visible above Green Hills at night. This effect is inspired by Paris' primary landmark buildings that light only the top floor and make them stand out in the skyline.
Belle Grand is truly a luxury project, constructed of fine luxury materials, and stands apart.  As the project is still under construction, many of the luxury finishes have not yet been completed, installed, or 'polished' yet, and these will become more powerful over the next ten weeks.
Belle Grand is a perfect fit for High-end Class A Office users who want to have a prominent high-end address, a luxury building with easy access, high visibility, and a prominent exclusive image and daily experience, very near affluent Belle Meade executives, staff, clients, and lifestyle.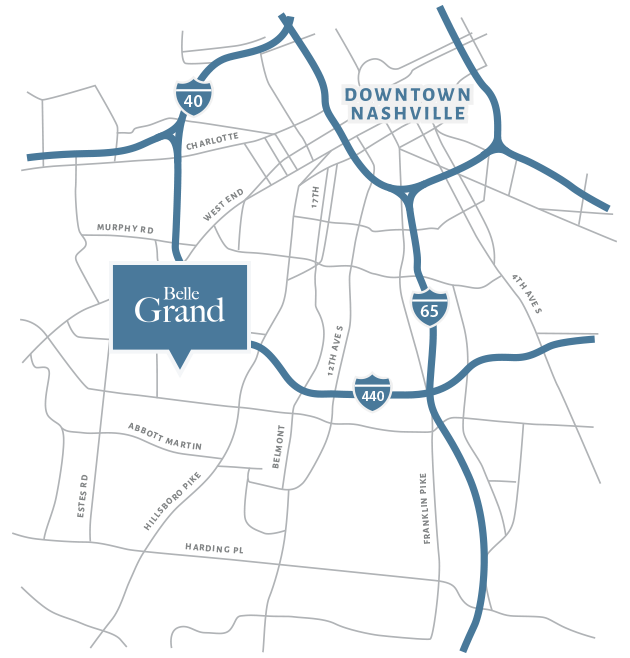 Billy Lyell, CCIM
615.727.7404
Melissa Liles
615.727.7424